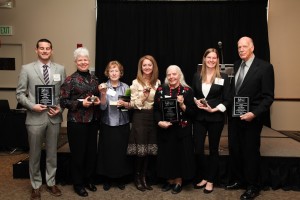 Presented at the Police Protective Association Events Center
January 28, 2016
Sustaining Sponsor
Inter-Neighborhood Cooperation's Mission Statement
To advocate for Denver citizens by bringing together, informing and empowering Denver neighborhood organizations to actively engage in addressing City issues.
The purpose of Inter-Neighborhood Cooperation's Annual Awards Dinner is to honor those who have contributed to improving our community and their neighborhoods.  INC also holds a silent auction as an annual fundraiser to benefit its continued efforts to engage in addressing City issues.
The Evening's Schedule of Events
Cocktails and Silent Auction
This slideshow requires JavaScript.
Welcome
Larry Ambrose, INC President
Rafael Espinoza, Councilman District 1, Denver City Council
Don Mares – Deputy Mayor, Exec. Dir. dept. of Human Services
Chinese New Year's Celebration
Shaolin Hung Mei – Shī Fù H. Solow (師父許浩義)
This slideshow requires JavaScript.
Program
Andrew Romanoff, Master of Ceremonies, President & CEO, Mental Health America of Colorado
Carrie Atiyeh, Director, Government & Community Affairs
 Awards Presentation
2015 INC Award Recipients
Life Time Achievement Award
     Diana Helper – University Park Community Council
President's Award – Awarded for Outstanding Service
Brad Cameron – Capitol Hill United Neighbors (CHUN)

Person of the Year – Awarded in honor of Virginia Oredson
      Steve Nissen – Alamo Placita Neighbors  Association
Community Safety Award – Awarded in honor of Bill Gross
Mark Ungar-Whittier Neighborhood Association
Neighborhood Stars – Making Denver a better place to live
Mara Owen (President), The Evans Bridge Beautification Project: Overland Park Neighborhood Association
Joan Seeman: The Citizens Exploratory Committee for Health and Safety
Gayle Rodgers Southmoor Park South Neighborhood Association
Jennifer Engleby: University Park Community Council
Shirlie Schley, Sloans Lake
Anthony  Thomas (posthumous) Civic Association of Clayton
This slideshow requires JavaScript.
Annual INC Dinner Song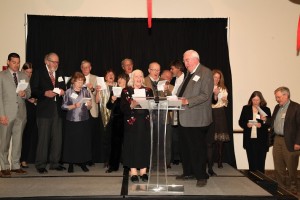 (Sung to tune: "Auld Lang Syne")
Words: Diana Helper – Univ. Park INC Delegate
Should I.N.C. e'er be forgot,
That would be a Dreadful Thing !
It's city-smart!  It Plays its part!
And tonight, its paraise we sing!
With zoning, traffic, every fuss!
We care! We share! We Dare!
This year, the Monkey shines on us-
We'll be Glad to help the Mayor!
So, don't forget, when dangers threat
Your fine Community –
We're strong! we're bold! it's long been told –
Forty years of I. N. C. !!!!
Thank You to the INC Awards Dinner Sponsors
Gold Sponsors
Bronze Sponsor

Community Partners
 Thank You for making special our Year of the Monkey Celebration
The Schomp Family
Shaofin Hung Mei Kung Fu
Relish Catering & Events
The PPA Event Center
Donors and Solicitors For the Silent Auction
MSU Denver Hospitality Tourism & Event Students
Dinner Committee Jane Potts, Chair
Beth Trudgeon, Marlene Johnson, Karen Taylor, Gayle Rodgers
Jane Parker-Ambrose, Entertainment & Decorations
1,639 total views, 0 views today