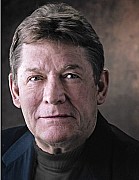 From the President,
I wish to thank you all for entrusting the stewardship of the Inter Neighborhood Cooperation to me going forward. As I stated at our March 10th meeting, we need to grow our organization in membership and public awareness. With your help and support we will do just that. To accomplish this however, we all must participate in this endeavor through our Registered Neighborhood Organizations(RNOs) working together in our respective districts and the city on the whole.
Your newly elected Board members along with the present board will formulate an acceptable plan for the future and present it to our Delegates.
Let's grow the INC…together.
George