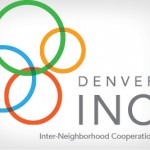 VOTING MATTER NOVEMBER 11, 2017
INTER-NEIGHBORHOOD COOPERATION, INC.
PROPOSED BYLAW CHANGES
During the 2015 INC election, concerns were raised regarding the process of the election. The purpose of this proposed amendment is to enable the process to be better organized and to provide INC registered neighborhood organizations with prior notice of requirements for payment of dues in order to participate in the March 2018 INC election.
231 total views, 0 views today