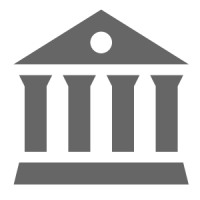 Citizens' Planning Academy returns for fall 2016
Participants will learn "city-building 101" from Activation to Zoning
Local residents will get an inside look at how city planning works this fall, when Denver Community Planning and Development holds its second Citizens' Planning Academy. Hosted in partnership with the Inter-Neighborhood Cooperation (INC) neighborhood coalition, the free, three-part Citizens' Planning Academy curriculum will give 30 participants insight into the key aspects of citywide plans, neighborhood plans and zoning.
Last year's academy was the first for the city of Denver. Graduates of the 2015 academy said it empowered them with information and spurred ideas for  engaging in and guiding planning efforts effectively in their own neighborhoods and citywide.
The academy will be held three weeknights this fall, September 29, October 13 and October 27.  RNO and INC members should apply to be selected for the Academy.  Thirty Denver residents will be selected.  Fifteen of the applicants will be selected from the RNO and INC members who apply. To apply or for additional information, visit DenverGov.org/CPD. The application deadline is August 19.
The academy is especially timely this year with the launch of Denveright, a citywide planning initiative that will update plans for land use, mobility, parks and recreational resources over the next couple of years.
Courses will be jointly taught by city planners, neighborhood representatives and industry professionals, with interactive activities and group discussions.  They will cover:
Citywide Planning: How does a city of more than 650,000 set a vision for its future? Learn how to identify and prioritize transportation and land-use strategies to build sustainable and well-connected communities citywide.
Neighborhood Planning: What are your neighborhood's best features? What would make it healthier, more livable, and better connected? Learn how neighbors have worked together to identify what character-defining features to preserve and enhance, while opening doors for appropriate reinvestment to keep their area vibrant.
Zoning: Zoning can help translate a community's broad vision into sticks and bricks.  Learn about Denver's context- and form-based code and how it strives to improve the health, safety, prosperity and quality-of-life for all of Denver. Learn helpful tips about how to use the code, including online tools available at DenverGov.org/zoning.
553 total views, 0 views today