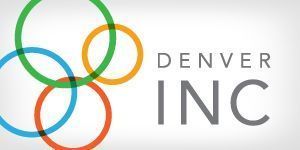 INC met January 13 at Denver's District 3 Police Station. An SRO crowd heard from Councilperson Paul Kashmann, Denver's new Neighborhood Liaison and a special program from the representatives of Denver Road Home and Denver Homeless Out Loud, as well as reports from INC committees and a number of delegates who had RNO updates. [No voting matters at this meeting occurred.] President George Mayl opened the meeting with a welcome, and circulated a card of congratulations (to be signed by attendees) to longtime INC delegate and leader, Katie Fisher, who had just retired from 40 years on staff at Iliff School of Theology. Councilman Kashmann reported that traffic and especially speeding traffic is a major concern brought to him, so he has created a new sign for neighborhood streets that says "Drive 25 – It Won't Kill You ! Slow Down !" He said Housing and Homelessness are complex problems that will take the commitment of the city. The homeless need a strong voice.
City's New Neighborhood Liaison Grace Lopez-Ramirez, Senior Advisor, Community Affairs, the City's new neighborhood relations representative was introduced. She gave her background, described her excitement in this new role, then added that the Mayor sincerely wants to know what is going on in the neighborhoods. Please advise him.
COMMITTEE REPORTS
Annual Dinner – George Mayl Reminder to get reservations in by January 25 if you plan to attend. Transportation – Co-Chair, Joel Noble
Parks & Rec – Co-Chair, Maggie Price
Zoning & Planning – Co-Chair, Ean Tafoya
Membership – Co-Chair, Jane Lorimer
Membership total for 2017 was 90 registered neighborhood organization members and 34 associate memberships.
INC's member organizations represent just over two-thirds of Denver's total households (338,000)
 Renewal notices have gone out by email this year rather than the mailed version. Reminders appear in our news blasts and will be followed up with email reminders to names of record.
 Invitations to join have also been sent to non member registered neighborhood organizations
Special Presentations
Chris Connor of Denver's Road Home talked of the many issues it addresses and its partnership with 17 agencies. New shelter sites are permanent, allowing continuing case-work and health and education programs to "create a pathway to life ahead" for the residents. There now are improved resources for help with mental health concerns, and for the "hidden population" of homeless children. A major presentation will be aired Jan. 24 on Channel 8. Terese Howard and four others from Denver Homeless Out Loud spoke to the reasons for homelessness (lack of a Fed. government affordable housing program), the need for attainable housing, the gap of 21,000 needed units, how being homeless is dangerous and can cause mental illness, and the ways to talk with homeless folks you see, develop a trust, at least acknowledge them.
Around the City
Delegates were invited to share concerns, ideas and events respective to their neighborhoods. A return to "Around the City" was a welcome reminder that INC is a place where RNOs can help each other with questions, suggestions, sharing ideas, announcing events, We are all in this together, and stronger together.
Next INC Meeting will be Saturday, February 17.
Submitted by Diana Helper, Notes
88 total views, 0 views today