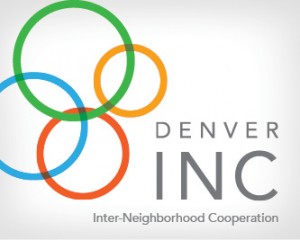 PRESENT
Board: JJ Niemann, John Riecke Jane Lorimer, Steve Nissen (7PM), Drew Dutcher (730PM)
Committee Chairs: Joel Noble
Guest: Parry Burnap, Accelerate Climate Change
Quorum not present until 730PM-other discussions
Dinner
Was a gift made to Darcy Wilson to thank her as emcee of the dinner? Jane Lorimer had given Jane Potts artwork by Barbara Froula to be given to Darcy. ACTION: JJ to follow up.
March Delegate Meeting
Suggested that JJ book SWIC to ensure we have space that will hold expected attendance at this meeting. INC to buy the food and furnish coffee.
Board Conduct
Although no ethical violations have occurred, this group determined a Code of Conduct policy is needed to be added to Standing Rules and/or bylaws as a matter of good business practices.
March EC Meeting
What do we do for March meeting EC? Continue normal business. Suggested that we have a working lunch after the election meeting to transition and introduce new board members to existing board, require them to read bylaws, standing rules, be updated on what is in the pipeline for projects.
We may have a secretary volunteer from a new member, Bonnie Brae. Secretary is appointed due to vacancy. ACTION: JJ to meet with this person this week.
Podcast Interviews.
JJ wants INC to introduce podcast interviews with RNO's or speakers. Group determined that we have so much on our plates that this is not doable until we transition and get back to full working committee status (ie web, newsletter, etc)
730P formal business addressed.
Parry Burnap Accelerate Climate Action Presentation
Climate change important to our time. Our goal is to inspire neighbors to take small steps to take actions to reduce impact on climate because we learned that citizens identify with what neighborhood they live in more so than ever before and they can identify with "place" and personal ability to impact change. We talk about weather and not the climate.
Working for about a year and following information from Naomi Klein book "This Changes Everything" about climate change
Community organizing forums at neighborhood level. Exhibited at People's Fair
Last October was first test forum – pilot. From that, three RNO's asked for climate action forum presentations.
MSU has students who are asset mapping in Congress Park – ie solar collectors
Plan to reach out from 2018-2020 by neighborhood.
Have non profit status in the works, grants in the works
What they want:
Be on radar that we are here and to raise money
Thru INC – anyone who wants to join and has interest – welcome input
Become a partner at end of 2017 to spread the word and sign up for leadership training ie train the trainer. Push to form sustainability committees
Our solution
INC is not in a position to offer money at this time. We suggested they mirror Transportation Committee book club idea and use the Klein book as an opportunity to gather groups to initiate conversations.
ACTION: INC will offer them a place at an INC meeting in 2017 to introduce their organization to delegates (maybe April or May)
ACTION: INC will notify its members and website readers of the book club when established.
Minutes
Motion made to accept minutes from January 9 EC meeting made by John Riecke, seconded by Drew Dutcher. Motion carried without exception.
Treasury – Steve Nissen
The report was sent out in advance of the meeting. Jane L. moved to accept the report as presented, second by John R. Passed unanimously. Current balance of all accounts is $35,037.58. Of that, $27,468.93 is in a savings account.
Dinner is in the black and one major bill is forthcoming (award items).
Discussion about investing some of this amount into interest bearing accounts was again tabled until new board can review and working plan is solidified.
Membership Report – Jane Lorimer
The renewal status report and list of those yet to renew was sent in advance of the meeting. 68 RNO's, 25 Associates for total revenues of $6535.
ACTION: John R. asked that we reconsider monthly payments for Associate members. Membership will consider and advise by June.
Jane advised she passed along names to JJ of one interested in becoming secretary and two interested in reforming the Public Safety committee. JJ to meet with all.
Newsletter for March
Need content – JJ would like for articles to be of more general interest than a replay of minutes. Issue is who is available to write the articles. Suggested he make announcement to delegates to see who would be open to do that other than always tasking the Board.
Steve N. requested if we submit articles, please either use it or tell us you can't use it
Submit March articles to John R. who has volunteered to do the layout.
Other comments about newsletter: We need consistency in layout of newsletter and to stick to a template that work on web and mobile applications; who is designing the template;
ACTION: John R. is seeking an intern and needs to know: What is the work the intern should do? John to provide a foundation draft and send to Board for massaging.
Website Updates-JJ Niemann
JJ plans to use Survey Monkey to generate a survey to INC members to learn what they want in terms of website updates or changes. He will work on the Website interface and manage this process on his own.
Communication Committee
We have no chair so JJ has decided website is a "role"; newsletter is a "role"
Grant Writing Contract
Steve Griffin, an INC Associate member, sent a proposal at Jane L's request to write grants for INC. Board unanimously tabled this until the contract can be more formally reviewed in terms of managing the fee outflow and because there are no proposed projects for him to seek funds for at this time.
Community Giving
Steve N. proposed giving a donation of $200 to each of the eight (8) Cop Shops in Denver for a total of $1600. Cop Shops are funded by donations and managed by unpaid volunteer staffs. Board determined this would be a good initial project for the soon-to-regroup, Public Safety committee.
John R. moved that we stand up the committee (form it) and advise the committee we have approved a $1600 donation to the eight Cop Shops and task them with coming up with a program that benefits INC [ie. Media release about the donation, a presentation to the locations, etc]. Jane L. seconded.
Motion passed: 4 yes, 0 no, 1 abstain
Meeting time
A discussion about moving the meeting of EC back to 7:00PM and work on tightening up the agenda so that we address progress of projects and anyone bringing new projects to submit fleshed out plans before the meeting so we can assess more quickly. JJ will follow up with more at a later date.
Meeting adjourned at 840PM
Action Items
JJ to find out if Darcy received the Froula artwork as a thank you gift
JJ to schedule Accelerate Climate Change presentation at a future delegate meeting
INC will help promote ACC's book club when plan is solidified
Membership to consider a way for Associates to pay monthly and report back to Board
John R. to draft a job description for newsletter intern and circulate to Board for feedback
JJ will initiate a survey regarding website
JJ will contact two people interested in chairing Public Safety committee to confirm their interest and then make appointment for Board approval in March or April and they will be tasked with the approved Cop Shop donation
JJ to meet with person interested in becoming secretary
Submitted by: Jane Lorimer
77 total views, 0 views today