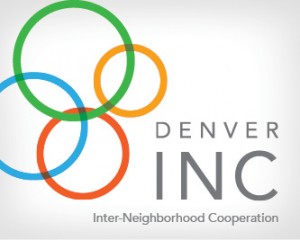 INC EXECUTIVE COMMITTEE MEETING
October 9, 2017
DANIELS FUND BUILDING
PRESENT
Officers: Hank Bootz, JJ Niemann, George Mayl, Loretta Koehler, Johan Barrios, Steve Nissen
Chairs: Joel Noble, Margie Valdez
Guests: Ean Tafoya, Charles Nadler
JJ, President – Call to order at 6:38pm
Minutes
Motion to approve September 2017 EC meeting minutes made by JJ, seconded by George. Passed unanimously.
Financials
Motion to approve September treasurer's report made by George, seconded by Loretta.
Passed unanimously.
Jo will email out budget for next meeting.
OLD BUSINESS
INC Dinner
The possibility of a new sponsorship was discussed. Steve received a letter from SilverStem on sponsorship. George and Jane will follow up.
George and JJ discussed the need for more dinner committee members and awards committee members. JJ and George will set up dinner committee next month and plan on meeting every two weeks.
Steve requested that we not do Black Tie email invitation. We will be doing online RSVP, email invitation, and hard copy envelope invitation.
George proposed that we be more strategic on the amount of awards. We do not want to set a limit of minimum or maximum, but we want to make sure there are not so many awards that it goes on for too long.
No silent auction this year, and it will not be a fundraising event. There will not be a scholarship award as originally discussed.
Theme is neighborhood activism.
Committees need to put award nomination announcements on their agendas for their next committee meetings.
JJ and George will work on putting together program.
Denver Decides
October 10, 2017 is first Denver Decide activity for school board election for District 3 and 4. Thursday is Disctric 2 and At Large. On 17th, it will be forum on ballot issues.
Videos will be up on Channel 8.
Steve requested everyone send in a question for the forums to karentaylorphd@gmail.com.
NEW BUSINESS
ZAP Committee Chair Appointments
Charles Nadler and Ean Tafoya introduced themselves and discussed their experience
Motion to recommend Charles and Ean as committee chairs made by Loretta, seconded by Hank. Passed unanimously.
Appointments will be proposed at next delegate meeting for the delegates' approval.
October Meeting Plan
Initiative 300 discussion will take place. Margie is finalizing the speakers. Ean will recuse himself because he is a proponent for Initiative 300.
November Meeting Plan
Denver Public Schools has requested to come speak on their status and what they have been working on.
Saturday's Meeting
Margie sent out notes from Saturday's meetings.
There will a change to the bylaws that delegates who do not pay dues by February 15th (45 days prior to election) will not be eligible to vote in the March officer elections.
Executive Committee will be trained on Robert's Rules. Loretta will speak to an attorney for training. Payment for a parliamentarian may be an option.
Both sides of issues will be presented; and, ideally, motions will be presented in writing.
Meeting attendance requirements or charges will not be set, but organization attendance will be reported.
Dignitaries, Mayor's office, and non-delegate RNO's will be invited to dinners.
Child care will be considered for future forums but not for dinner.
February Forum will be for diversity / displacement / gentrification. Drew suggested a committee be set up for it. He also recommended a professor from Columbia be invited, since she will be in town around the same time as the forum. He will follow up on outreach to her.
INC newsletter will be translated to Spanish.
Margie will work on special language for the 45 day rule change. JJ has appointed Margie to chair a special committee to work on changes to governing documents. Steve made a motion to approve JJ's appointment, Drew seconded the motion. The motion passed unanimously.
Hot Issues
JJ asked if we could donate to Rescue Mission for Thanksgiving. Steve noted that $200 donations have been made before to Rescue Mission. Hank made a motion to donate $250 to the Denver Rescue Mission for their annual thanksgiving drive. Drew seconded the motion. Loretta suggested we also donate in the summer time, which is when organizations need donations the most. Hank presented a friendly amendment to $500. Passed unanimously.
Meeting adjourned at 8:03pm
103 total views, 0 views today