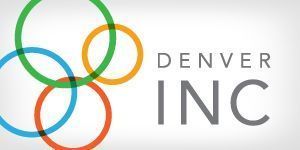 Minutes from February 10 2018 Delegate Meeting
9:00: Call to Order by INC President, George Mayl Meeting: St Rose of Lima Catholic Church, February 10, 2018 – Snowy Day!
Minutes: 24 Delegates Present
Approval of the January 13, 2018 minutes: 23 in favor, 0 nays, 1 abstain
COMMITTEE REPORTS:
Transportation: Joel Noble, Co-Chair
Joel reported on the work of RTD's Pass Program Working Group, on which he has been representing INC for the past year. The group will recommend a new set of passes to the RTD Board at the end of February. The group is recommending a new youth pass, which expands the existing 50% fare discount for ages 6-19, to be a 70% discount which would be available for fares, day passes, and monthly passes. Schools and municipalities could buy passes on behalf of youth, and potentially layer on their own further subsidy. (What if Denver's MyDenverCard was a free transit path available to all Denver youth?) The other major move would be the creation of RTD's first low income fare and pass structure, with the current draft recommendation providing a 40% discount to families under 185% of the federal poverty level. Low-income passes could be purchased by nonprofit and social service providers on behalf of eligible participants, which again could have further subsidy provided by those entities. EcoPass for businesses, colleges and neighborhoods would still be available in similar form as today, with updates to how pricing is determined. Seniors and disabled people will continue to have a 50% discount on fares, as always, and children under 5 with a fare-paying adult will still ride free. The next INC Transportation Committee meeting will be Thursday, March 8th at 1201 Williams Street from 6pm-8pm.
Zoning & Planning: Ean Tafoya, Co-Chair
Ean reported on the upcoming "bundle amendment" regarding 38th and Blake St. and the proposed request to raise the number of floors allowed of upcoming developments. Topic changed to "SLOT HOMES" (multiple units that do not face the street) and their proliferation into neighborhoods. The ZAP Committee meets on the last Saturday of each month from 9am-11am at Cheesman Tower. Next meeting February 24.
Parks & Recreation: Maggie Price, Co-Chair
Maggie reported on the upcoming Park Hill Golf Course Informational Forum to be held on March 10, 2018. Location is Park Hill Congregational Church, 2600 Leyden St. and starts at 1PM. PARC meets at 6:00pm on the 3rd Tuesday of the month at Brookdale University Park, 2020 S. Monroe St. Next meeting is February 20.
Dinner Recap – Jane Lorimer, Co-Chair
290 seated guests, 4 who came for the reception only and 3 who came in by mistake, bought wine and departed. Sponsorships covered the cost of the dinner. Thank you's to all who volunteered to meet and greet guests, help with set up and special thanks to Loretta Koehler and husband, Steve, for creating the slide show. Acknowledged Jane Potts, last year's chair, as being the first person at the site to help and only person so far who made suggestions for next year. Most liked the new way to honor Neighborhood Stars and all liked Andrew Romanoff as emcee. We are taking suggestions and volunteers for next years' dinner.
Membership – Jane Lorimer, Co-Chair
Reminder that RNO dues must be paid by February 28 in order to run for office and / or to vote at the March 10 annual meeting. We have 60% renewal rate currently. We ended 2017 with 90 RNO members and 34 Associate members
AROUND THE CITY:
Athmar Parks', Ken Knoblock, discussed GIDs
Curtis Park's Joel Noble talked about his neighborhood's participation in a parking Area Management Plan. In addition to traditional time-restricted residential parking permits, they are also looking for ways to ensure sharing of on-street space with nearby business employees during the day (when residential parking demand is lower), which keeps parking in front of businesses available for customers. He reports that the area management plan approach involves neighborhoods very well, and recommends it to neighborhoods with very high demand for on-street parking from competing types of drivers.
Larry Ambrose, Sloan's Lake talked about the multi-story building going across the street from Sloan's Lake and the disregard the developers have for the surrounding citizens' requests. Also SL was ground zero for "slot homes" as this is getting the attention of many neighborhoods.
Ray Defa from West Highland NA talked of 30' cell towers popping up and this will continue throughout the city. Call your Council Members.
Susan Payne from Washington Park East reported apathy with the residents and challenges in finding places to meet.
Anne Elizabeth reported Globeville residents as having trouble with roofers after the hail
damage repairs/replacement and the contract language that all need to be wary of.
Tom Carlon from Green Valley Citizens Adv. Board reported that being in a Metropolitan District, they are the most taxed citizens in Denver.
Diana Helper of University Park Community Council said she is not against the Olympics coming to Denver. "Just not in my back Yard".
Ken from West Washington Park NA reports a lot of work in his area without permits and suggests neighbors talk to each other prior to starting a project.
Loretta Koehler from Baker reported an uptick in drugs and trying to reach a GOOD NEIGHBOR AGREEMENT with the distillery, Chubby Cattle.
Olympic Planning Representatives
George announced that Larry Ambrose and Christine O'Connor are assigned as INC representatives to the Share the Gold committee related to Denver's bidding on future Olympics to be held in Colorado. The delegates requested this be a topic presented at the March meeting and to take a straw vote about the bid that could shared with the STG meeting at the end of March.
A motion was made by Chris Chiari and seconded by Jane Lorimer to checking into the possibility of changing our March Annual Meeting (elections) to include the Olympic committee straw vote to be held at the same venue as the Park Hill Golf Course Informational Forum (Park Hill Congregational Church). The motions passed 26 yes, 0 against, 1 abstain. Updates to come. (see PARC report)
Meeting adjourned with special event that followed Warm Cookies Of The Revolution