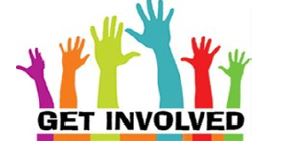 INC invites you to be involved. INC's Annual Meeting is March 10 and at that time, we elect our new board members. Positions open: President, Secretary and three delegates-at-large (board). Officers must be delegates (regular or alternate) from member organizations.
Ideally, Board members are the fiduciaries who steer the organization towards a sustainable future by adopting sound, ethical, and legal governance and financial management policies, as well as by making sure INC has adequate resources to advance its mission. Knowledge of Roberts Rules of Order is helpful!
Duties of the President:
Responsible for seeing that the purposes of INC are executed in accordance our bylaws and other INC policies; preside at meetings of the delegation, board of directors and the execu-tive committee; propose or set the agenda for all meetings; appoint chair(s) of all committees with the approval of the BOD.
Duties of the Secretary:
Record the proceedings of all meetings; keep and preserve the records of the organization (most are online); and renew corporate documents as necessary.
Duties of the Delegates-at-Large:
Be informed about the organization's mission, services, policies, and programs; review agenda and supporting materials prior to board and committee meetings;
be active in support for INC's growth and direction.
261 total views, 0 views today