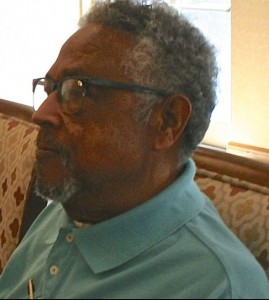 Anthony Bruce Thomas
July 3, 1944 – January 14, 2016
Long time INC member and community safety advocate, Anthony Thomas, passed away on January 14, 2016.
Over the past decade, Anthony served on INC's Board of Directors and on its Executive Committee as Chair of the Public Safety Committee for INC and served as a delegate to INC from the Civic Association of Clayton neighborhood for many years. In 2009, Anthony was awarded INC's Bill Gross award for Public Safety in recognition of his efforts in working with neighborhoods to better public safety in the community.
INC's president, Larry Ambrose, said "He was such a gem.  INC and his community were so fortunate to have him; he will be greatly missed.  His spirit will live on in our memories and help to shape our future works. Anthony was a man who set examples honoring the concepts of family, faith and community."
Services are scheduled Thursday, January 21, 2016 at Holy Ghost Catholic Church, 1900 California St, Denver, CO 80202. Rosary will be at 9:30am and memorial service follows at 10:00am.
Cards may be sent to his wife, Norma, and family at 3966 Adams St., Denver, CO 80205