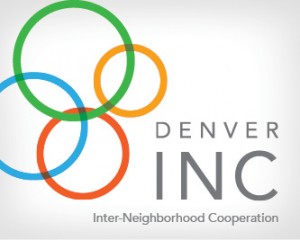 Date: Dec 14th; Location: SWIC; President presiding
Meeting called to order at: 6:32pm
Attendance:
Board of Directors: Larry Ambrose, Ray Ehrenstein, Bibi Alexander, JJ Niemann, David Stauffer, John Riecke, Meg Schomp Committee Chairs: Education, Meg Schomp; Communication, David Stauffer; Membership, JJ Niemann; Budget, John Riecke; Parks and Recreation, Maggie Price; Public Safety, Merce Lea; Transportation, Joel Noble; Zoning and Planning, Margie Valdez, Greg Kerwin; Charitable Works; Joanne Kuemmerlin
Approval of November Minutes motion made by John R. 2nd: Bibi A.
Minutes approved as presented by acclamation
Treasurer's Report – See separate report
Topic: New At-Large Board Member:
Nomination of Maggie Price to fill vacated Board seat (Don Tressler) was moved by John R. 2nd: David S.
Motion approved by acclamation
Topic Discussion: INC Dinner
More silent auction donations needed.
Nominations will be determined at the next EC meeting.
AI JJ Niemann: Send Hope Repo contact info to Maggie.
AI: Cindy Johnson to order the awards.
Relish will cater, Andrew Romanoff will host.
Sponsors – Xcel, Denver Water
AI: We could use 1 or 2 more sponsors
Would like to buy a Chinese dragon & wine for the dinner
Silent Auction Items – Request sent to previous donors. A few items have been donated.
We have 40 RSVPs and have worked out the bugs regarding
AI: JJ: Make sure that our invite list is complete (missing South City Park?)
AI: Jane: Invite the Park Designation Committee & Kathleen Wells, Jay Rust
AI: We need fortune cookie sayings
Topic: Ray E. has been nominated as a board member of SWIC
Topic Discussion: Budget for next year 2016
A proposed 2016 budget, based on 2015 costs, is presented.
AI: John: We would like to have a Misc. Staff Needs line item
2016 Budget will be presented for approval in January 2016
Motion – Approve $600 for renewal of SWIC lease made by Bibi A.; Meg S. – 2nd.
approved by acclamation.
Topic: Follow on conversation about where to invest INC funds
John Riecke recommends Investing in ETFs (Well Diversified) – A better return on a long term investment
John's Recommendation: Roll 2016 maturing CDs into a diversified Vanguard Fund
Market Index – 40%, Small Cap – 10%, Foreign – 20%, Emerging – 5%, Bonds – 25%
Other ideas: 50 / 50% investment / interest bearing; On-line Savings account earns 2%
A motion to invest the funds in such funds was passed by acclamation. Larry A. abstained.
Larry A. pointed out that investing in the market is a departure from a long-standing tradition of investing in government insured accounts. Due to the fact that this decision will be putting INC funds at greater risk, he insisted that this Board decision be ratified by the Delegation at the January meeting.
Topic: Membership Dues Schedule
The motion from the last meeting regarding allowing RNO and Associate memberships to run for 12 months from the date that they pay their dues to requires a by-laws change to be implemented
Motion by John R. to edit the bylaws to make it more general. 2nd: JJ N.
Discussion: Associate memberships could be a monthly contribution; This could be a logistics nightmare;
AI: JJ: We need a solid method for verifying the votes at our delegate meeting are by current members only
Motion Passed by Acclamation
Motion to change bylaws Article VI section A part 3 – "odd","even" swap.
JJ N. made motion; Bibi – 2nd; Motion Passed by Acclimation
Topic Discussion: Education
DPS would like more RNO support for the bonds
INC is invited to have a representative on the CPAC committee
DPS would like to come present at our Jan. Meeting.
AI: Ask DPS if RNOs can meet for free in DPS schools.
AI: Joanne K. – Needs more job descriptions
Adjournment: 8:05 pm Key: AI = Action Item