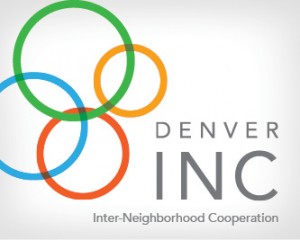 INC EXECUTIVE COMMITTEE MEETING
JUNE 12, 2017
DANIELS FUND BUILDING
PRESENT
Officers: JJ Nieman, George Mayl, Bob Inman, Steve Nissen, Hank Bootz, Drew Dutcher, Jane Lorimer
Chairs: Jo Barrios, Cindy Johnstone, Maggie Price
Guest: Loretta Koehler (Baker Historic NA)- board candidate
Call to order at 7:03pm
Minutes:
Minutes of the April 10 EC meeting- Motion to approve by Jane, seconded by George. Passed unanimously
Financials
Motion to approve both April and May treasury report made by Jane, seconded by Bob. Passed unanimously
Jo Barrios will present second quarter budget review at the July meeting
Old Business
Newsletter –
Jane reported that Judy Casco has been contracted to produce the compiled newsletter in whatever format(s) is determined most appropriate. She was also contracted to deal with membership administration.
Her working agreement was presented to JJ for signing. He will follow up.
Broad discussion about what content is appropriate; need for Mail Chimp version of newsletter and PDF for pass along.
Submissions go to communications@denverinc.org. Maggie will work with Judy on format and Jane and Steve will support editing and proofreading at least for short term.
INC needs a communications chair.
RNO Learning Workshop – Jane
At April meeting, a task force was formed to determine feasibility of a neighborhood conference with a workshop format that focused on RNO development and engagement topics in a roundtable format. Jane L. and Ian Harwick headed the task force. All city-registered RNO's were contacted, as well as INC's total RNO membership list to solicit feedback based on a structured set of questions to each. It was determined this conference is not desired in the summer months and that INC would need to be more clear about topics for many to carry it forward to their neighborhoods. Answer the "what's in it for me" value.
To determine the needs, it was directed that the INC RNO perception survey be initiated and use that to drive topic direction for a potential workshop. Jane is the task force lead for this project. Survey will go out to both INC members and non-member RNO's.
INC's Meetings
Bob asked that INC consider changing monthly meeting direction to have 50% of time devoted to RNO resource and development issues and 50% to city-wide issues. He praised the special interest committees for their work as well.
His comments generated a deep discussion and top of mind list of ideas for helpful topics for RNO development (list made and passed along for task force review). Bob will head up the task force to look at how to make INC meetings fit both city wide initiatives and RNO development. Consider RNO sizes (small, medium, large).
It was suggested that July's meeting be a roundtable format. Cindy has done this in the past and is willing to serve as a reference point for Bob.
Membership Idea
Jo introduced an idea to help integrate new delegates to INC meetings. Board watches for new people and pairs them with others via personal introductions – a "mentor" program of sorts. Loretta and Bob are interested in membership services.
Approval of New Board Member
JJ introduced Lorretta Koehler of Baker Historic N.A. as his preferred nomination for the current open delegate-at-large seat. JJ made the motion, Jane seconded and Loretta was approved unanimously by the board. She will be presented to the delegation in July for their approval of her appointment.
INC Annual Dinner 2018
JJ asked that the board agree to his selection of Jane Potts as 2018 dinner chair. The board agreed Jane P was appropriate as an event producer with some sidebar notations.
Ms. Potts must have a committee in place to cover all aspects of the dinner (including award nominations, selection, sponsorship development). The committee should agree on what to present as theme, budget, sponsorship goals, how to handle awards, getting a professional emcee, etc. Board has a right to suggest changes where appropriate and must approve the plan (per bylaws and standing rules).
It was also decided that Jane L. would seek a higher dollar commitment from Visit Denver, our sustaining sponsor since costs have escalated by at least 40% in past five years.
New Business
Steve made a motion that INC become a sponsor of the Wash Park East/West 14th Annual July 4 event at $200 level. The event is held from 11am to 1pm on Tuesday, July 4. The sponsorship includes recognition in their ad efforts, solicitation flyers and a table/tent at the event.
Discussion included whether or not anyone would be open to man the table; if this type of sponsorship would prompt other INC members to ask that their events be sponsored and what the benefits to INC would actually be in terms of gaining recognition with those who do not attend INC meetings from those RNO's (current members with INC).
The motion was not passed. 1 abstained, 2 in favor, 4 voted "no"