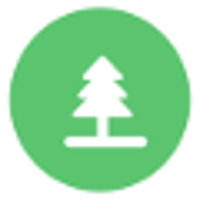 INC PARC (Parks and Recreation Committee) met January 16 at Brookdale University Park, 2020 S. Monroe. Present were: co-chairs Maggie Price and Cindy Johnstone, Marlene Johnson, Amber Clark, Katie and Steve Fisher, Kathleen and Jay Rust, Laura Cary, Blair Taylor, Nancy Francis, Helene Orr, Ean Tafoya, Diana Helper.
PARC discussed its many goals for 2018. These include work with INC ZAP (Zoning and Planning) to require density development to provide adequate open park space for residents. PARC will meet with ZAP to get this underway while DenverRight is working to improve the city zoning. PARC also continues to work for more open park space in all areas, with special emphasis on more playing field area with multiple uses. PARC will look for one new possible park space and work to make this a reality. More small play areas also are needed. A resource person will be Grace Lopez-Ramirez of the Mayor's office.
PARC is dedicated to continuing efforts to remove the zoning of OSA from park land, and to ensuring that decisions regarding park use and development return to City Council, the peoples' elected representatives, for vote. City Councilpersons will be contacted to help write such a bill. A letter from PARC will go to Council and members of PRAB (Parks and Recreation Advisory Board).
SEE RESOLUTION HERE RE:ZONING IN PARKS
A number of improvements PARC requests of PRAB include early notice of agenda, and unless a more accessible location for public participation can be found, allow visitors to park in the Webb Building garage. Training for PRAB representatives would be helpful to learn how best to represent their districts. General matters of engagement among PRAB members and neighborhoods could be improved, and PARC will work on its own processes as well.
Other goals are to study carefully a forthcoming draft of the Game Plan and Comprehensive Plan and send comments to the city and PRAB. When drafts come out late March they will be emailed to PARC. Also PARC's Platform will be updated by Cindy and other PARC members.
If Game plan is not visible Please go here to DOWNLOAD
Reports: Amber spoke of Loretto Heights redevelopment. PARC will revisit and resend its existing "resolution" asking for as much park land as possible.
This was brought forward to the Delegation at the May 2017 Meeting and passed with a vote of 30 votes in Favor, no opposed vote, and 1 abstention.
Ean mentioned accessibility to Mountain Parks, sustainability for all parks, water quality issues, superfund tax. Maggie told of recent information on Park Hill Golf Course, which includes more reaching out to the public for comment. Blair spoke about the Park Hill park land-swap issue and how that neighborhood has met three times, made solid decisions, has an architectural rendering of their wishes, request of designation, full backing of RNO, an exemplary process which has now been submitted to DPR, awaiting reply. Helene said that Overland neighbors have been meeting regularly regarding the future golf course use for a huge music event.
Meeting adjourned at 8 p.m. Next meeting Feb. 20, 6 p.m. – Diana Helper, PARC member
129 total views, 0 views today