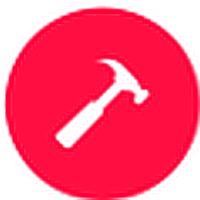 INC ZONING AND PLANNING COMMITTEE MINUTES – MARCH 25, 2017
Chair Margie Valdez convened the meeting of the INC Zoning and Planning Committee and led discussion of about several important ongoing topics:
The Director of the Department of Excise and Licenses, Ashley Kilroy, Legislative Analyst Nathan Batchelder and Assistant City Attorney Reggie Newbine summarized a proposed major revision to the Department's Hearing Policies and Procedures for liquor, cabaret and marijuana hearings. There will be a public hearing on the proposal in early May before the Department. They indicated that some proposed changes result from the fact that a number of recent evening hearings (some going past midnight) have caused inconvenience to all parties concerned. The goal of the proposed changes is to make the procedures fair and streamlined and to clarify and standardize the policies and procedures for all types of hearings. The Policies and Procedures were last revised in 2013 and reside in 2 different documents. The Department established a working group last August, including 2 representatives of Registered Neighborhood Organizations. If the proposals are adopted:
at least 25 signatures will be necessary to request an evening hearing (as opposed to the current 10).
petition signatures must be submitted 14 days ahead of the hearing, if the petitions will be pre-filed.
If expert witnesses will testify, a statement must be filed ahead of time detailing the person's expertise.
Ashley Kilroy indicated that she might consider having a representative of the City Attorney's Office assist RNOs with hearings.
Several members of the committee objected to the proposed requirement that petitions would need to be filed 14 days before the hearing. Such a requirement would be a great burden on volunteer citizens.
Michael Henry of Capitol Hill United Neighborhoods and Anne Lindsey of the Golden Triangle Neighborhood Association led a discussion of a recent flurry of notices to RNOs of permit applications for placement in public rights of way for Verizon "small cell poles" approximately 30 feet tall. Travis Griffin of Verizon and Tom Foster, a site-location sub-contractor for Verizon, joined the discussion and told the committee that Verizon has seen a 57% growth per year in mobile phone data capacity per year and its existing towers cannot meet that demand. They said that all applications for such poles must be reviewed by 26 different agencies or companies. Verizon believes that such poles need to be located 200 to 1000 feet apart to give adequate coverage. They did announce that Verizon has withdrawn one application for a pole in the public right-of-way in Civic Center Park, due to RNO opposition. Both Capitol Hill United Neighborhoods and Golden Triangle Association strongly opposed that location adjacent to a city park and also urged the Public Works Department and Verizon to explore with neighborhoods best practices from other cities and to try to co-locate new cell poles on existing Xcel Energy street lights in order to minimize visual clutter throughout the city.
City Councilman Jolon Clark and David Engelken of the Humboldt Street Neighborhood Association updated the committee on the status of Zoning Code Text Amendment 11, regarding small-lot parking exemptions, which will have a hearing on May 1. The amendment was recently changed to require ZPIN notification to RNOs of application for the no-parking exemption. It was moved, seconded and passed that INC should support Councilman Clark's amendment, which will require slightly more parking, based on the number of stories of a new building. The motion passed by a vote of 27 in favor, 9 opposed and 4 abstaining.
312 total views, 0 views today