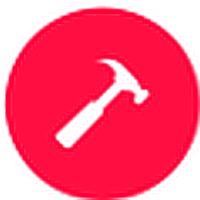 Chair Margie Valdez convened the meeting of the INC Zoning and Planning Committee and introduced several city staff who spent the entire meeting updating the committee on the status of the Denveright planning process, namely Caryn Champine, David Gaspers and Sarah Showalter of the Community Planning and Development Department; Karen Good and Christine Evanoff of the Public Works Department and Mark Tabor of Parks and Recreation. They described this as a community-driven process, involving meetings, workshops and 6 on-line surveys to date: Four Plans Working Together to Make One City. The best way to learn about and participate in the process is through www.denvergov.org/denveright (note 1 r in Denveright) and sign up for newsletters. Registered Neighborhood Organizations should encourage their members to get involved by doing so. There is an overall Community Think Tank with many representatives of registered neighborhood organizations, including Inter-Neighborhood Cooperation, plus citizen task forces for each of the 4 components of the process:
Blueprint Denver – how has the 2002 Blueprint Denver Land Use and Transportation Plan played out since then, especially regarding areas of change and areas of stability? Margie Valdez, Joel Noble and Geneva Hooten from INC are on the task force.
Game Plan – to update the 2003 Game Plan regarding the city's park system. Brad Cameron and Cindy Johnstone from INC are on the task force.
Denver Moves – Pedestrians and Trails. Rosemary Stoffel is representing INC.
Denver Moves – Transit Plan. Joel Noble is representing INC.
Random thoughts:
All of the plans are aimed at a 20-year horizon.
The plans will all be coordinated.
Attention must be paid to the demographics and issues of an aging population.
This will be Denver's first transit plan. The Regional Transportation District is supportive.
Everyone is working to get more involvement in the planning process by young people, ethnic minorities and low-income populations.
There will be upcoming meetings of all of the task forces in the spring. All meetings are open to the public.
395 total views, 0 views today