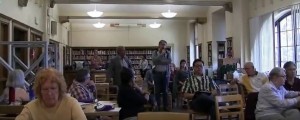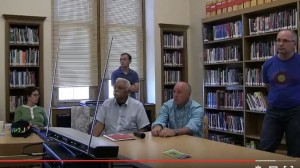 Location: South High School
Start: 9:05am
30 Delegates in Attendance
Welcome from Washington Park NA
South High School introduction – Community Liaison
South is an International School
It focuses on College Prep
Approval of Minutes – Motion: James Sample 2nd: Chris Chiari – Approval by Voice Acclimation
Treasurer Total: $33k
Committee – Zoning & Planning
Proposed changes to Marijuana statutes will allow longer hours
The committee encourages Good Neighbor agreements

Set hours, sign restrictions, parking plan with the business owner

The INC Academy was a success

Recorded and has been posted on YouTube
Next training is on Small Area Plans (Blair Caldwell Library)

Court Decision on Crestmoor Park found that neighbors have standing to have the suit go forward.
Court Decision on Sloans Lake Apartments – It will go forward on an individual basis.
City does not want RNOs to be able to sue.

AI: JJ – Take a look at ordinance for RNOs to sue.

Small area plans would only be "recommendations"

City believes that neighborhoods can only "recommend" plans
Committee – Education:
Viewing of Education INC movie on Monday Night @ 7pm DSA.

Monday night – Lincoln HS is becoming split apart.

Thursday night is the vote.

Story in DP this morning.

AI: Meg – Get a bi-monthly meeting going for Education

INC has posted up the videos from the Election Forums – Please Share
Committee Parks & Rec
Motion on Denver INC PARC Red Rocks Resolution

Friends of Red Rocks

Motion: Margie Valdez & 2nd by: Caroline Schomp

Recognition of Susan Beard

Steve from Friends of Red Rocks presented

Red Rocks belongs to all of us, but no neighborhood organization represents it.

Discussion: The corporate sponsor will be displayed properly.

Vote: For: 31 – Against: O – Abstain: 2

Motion made by Meg Schomp.
Recycled water in parks is killing trees because of the sodium levels.

Presented by Cindy Johnstone.

2nd: Darcy Wilson

Discussion – Go talk to the private company?

Get the EPA sampling data for the company's river water exhaust.

Parks & Rec are planning on expanding this process.

There is a list of places it's being used.

Wash Park has lost 1/3 of their conifers,

19% in City Park, Cheesman (no gray water) 6.5%.

We want to use gray water, but we don't want the salt problem.

Vote: 31 – 0 – 1 abstain.
The park next to DPAC will have a public meeting.

They have a plan to make it an amphitheater.

Special Events is having an the events in the park reevaluation

We ask for at least 3 days a month when the parks don't have an event.

Neighborhoods are advocates for city council to be decision makes for Parks Dept.
Public Safety
meeting – Next meeting is Oct 22nd.
Safety Expo was a success
Awards Banquet
Visit Denver is Presenting Sponsor again this year.
Hosting it at the Police Protective Association (PPA)
Presentations on 2C – See our YouTube Videos
http://www.denverinc.org/inter-neighborhood-cooperation-forum-on-election-item-2c-national-western-video/
http://www.denverinc.org/inter-neighborhood-cooperation-forum-on-election-item-2a-college-matters/