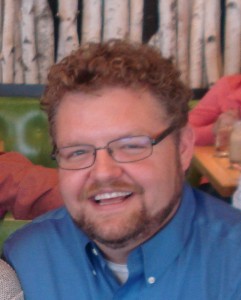 Hello my fellow neighborhood and civic leaders.   I hope you have been enjoying a beautiful Denver summer.  When I think of what makes Registered Neighborhood Organizations so important for Denver, I think of all the ways that RNOs create community and how what makes Denver great is rooted in the diverse communities that exist within it.   RNOs are filled with active citizens who care about the people they live with and about the quality of life that exists for themselves and their neighbors.
One way RNOs create community is by organizing and presenting events all over the city.  In the summer these events are usually outdoors and well attended by the neighbors who live around them.  We have fairs and festivals like the People's Fair, the Harvey Park Festival, and the Mayfair Dog Days.  We host movies in the park, farmer's markets, and National Night Out events.  We host neighborhood clean-up events, garden tours, and home tours.  In so many ways, RNO leaders are creating community and building on the rich traditions and cultures that exist in our diverse neighborhoods of Denver.
I have been consistently impressed by all of the positive community activity that is created by our volunteer organizations.  The biggest challenge that I see, for all of us, as RNOs, is in "getting the word out" to the greater Denver community about how they can participate and find their passion for community as well.  Avenues of communication that we have found to be effective are the use of social media (Next Door & Facebook), the partnering with other Denver volunteer organizations, and the involvement of Denver city offices and community partnerships.  Building a relationship with your local newspaper is also a great way to get the word out to those who don't already know what a neighborhood organization is and how they can be involved.
For many of our organizations the end of summer is also the start of our next RNO year.  Let us know how you are planning on starting your new year and what has worked for you in regard to attracting more neighbors to join your neighborhood movement.  Also, please join our INC movement, in person, as we address how upcoming ballot issues will effect neighborhoods and neighborhood organizations.  Our next delegate meeting will focus on the social use marijuana initiatives and our September delegate meeting will debate the DPS bond and mill package.  Also, Denver Decides election forums are coming up and we are still very active in helping shape the future growth of our city through the Denveright planning process and weighing in on the Denver Permanent Fund for Housing.
Hope to see you soon and enjoy the rest of your summer here in Denver, the jewel of the Great Plains.
706 total views, 0 views today