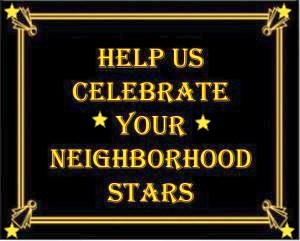 2017 INC Award Recipients
INC  hosted its annual Neighborhood Awards Dinner and silent auction fundraiser on Tuesday, January 31, 2017
The location was the Doubletree Hotel in Stapleton.  The theme was the "Roaring 20's".
The primary focus of the dinner is to honor those who contribute to and improve Denver's community and neighborhoods. The secondary purpose is to gather neighborhood leaders and city staff together for fun and interaction that builds relationships and empower us to work together throughout the year.
Neighborhood Stars 
Making a positive difference in neighborhoods.
Follow Links to View Award Write Up for each Recipient.
Follow Link to View Award Write Up for each Recipient.
INC Youth Leadership
Community Safety Award
INC Outstanding Delegate
INC Person of the Year
Lifetime Achievement
Thank you to our sponsors of the dinner for without their financial support this dinner would not be possible.