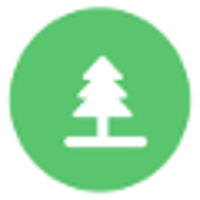 The City Council Central office will be closed on Monday, July 3. Call your Council district office to see whether or not they will be open on Monday, July 3. All offices will be closed on Tuesday, July 4, in observance of Independence Day. All offices return to normal business hours Wednesday, July 5.
No Council Committee meetings are held during a week when City Council does not meet in regular session.
Council will next meet on Monday, July 10
**SPECIAL NOTICE: There will be a one-hour courtesy public hearing Monday, July 10, 2017, introduction of Council Resolution 17-0687 regarding the three-day Overland Golf Course Music Festival and a separate one-hour courtesy public hearing on introduction or first reading of Council Bill 17-0726 which would allow occupancy of certain existing buildings though a conditional certificate of occupancy also known as the Safe Occupancy Program.  The meeting starts at 5:30 p.m. and will be held in the City & County Building, 1437 Bannock Street, Council Chambers, Room 450.  You may sign-up to speak as early as 5:00 p.m. in Room 451 or during the recess of Council.**
This courtesy hearing has been moved to July 24
On June 20, the Land Use, Transportation  & Infrastructure Committee met regarding Overland Park Music Festival.