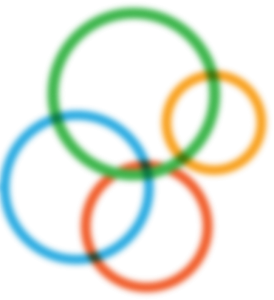 Saturday, May 3, 2014
Kick-off the spring landscaping season by getting your compost for less and mulch for free! Denver Recycles' will be holding its annual Free Mulch Giveaway & Compost Sale on Saturday, May 3rd, from 8 a.m. to 2 p.m. Denver residents can load up on free mulch and purchase compost at a significantly discounted price at the main Havana Nursery location.
MAIN SITE: Havana Nursery, 10450 Smith Rd., just south of I-70 on Havana St., 8 a.m. to 2 p.m. (while supplies last)
Dig-your-own free mulch, purchase pre-bagged compost, or fill the bed of trucks and trailers with our loader service for mulch and compost at this location.
Compost will be sold pre-bagged in 1.25 cu. ft. bags (9 gal.) at $3.50 per bag and in bulk (directly loaded into a truck bed) at $30.00 per cu. yd. (tax included).  Limit of 20 bags per vehicle.
Dig-you-own compost is no longer available due to the size of this event.  Limit of 3 cubic yards of compost per vehicle and a minimum of 0.5 cubic yard for bulk compost.
Garden Centers of Colorado will be on-site to accept plastic garden pots for recycling.
Dig-Your-Own Mulch will also be available at:
Northeast:  Fred Thomas Park, Quebec St. & 26th Ave.
Northwest:  Sloan's Lake Park, Sheridan Blvd. & 17th Ave.
Southeast:  Veterans Park, Iowa St. & Vine St.
Southwest:  Bear Creek Park, South of Dartmouth Ave. on Raleigh St.
Mulch is made from ground wood chips and can be used to control weeds. It also helps soil retain moisture and protects shallow-rooted plants. The mulch for this event was created by grinding and combining the Christmas trees Denver residents set out for Denver Recycles' Treecycle collection program and storm debris branches.
Compost, a nutrient-rich soil amendment made from decomposed organic material, can be mixed into soil to help reduce water and fertilizer needs, and spread thinly over lawns to help grass roots retain moisture. The compost sold at this event was made from leaves collected through Denver Recycle's LeafDrop program and from the organic materials collected through the Denver Composts program.
Garden Centers of Colorado will also be collecting plastic garden pots for recycling at the Havana Nursery location only. Plastic garden pots of any size or color, hanging baskets (with wires removed), and carrying trays and flower pack holders will be accepted. Plastic garden pots are also accepted for recycling anytime at local participating garden stores listed here: www.GardenCentersofColorado.org.
REMINDERS:
EVENT TIP

: If you are only getting 1 or 2 loads of mulch or a few bags of compost from the Havana Nursery location consider arriving after 11 a.m. when the lines are shorter. There will be an ample supply of pre-bagged compost available.
Bring your own pitchfork or shovel, and your own bags or containers for loading mulch.
Bring a tarp to cover your truck or trailer.
Due to limited quantities, Denver residents only.
Commercial vehicles are prohibited from taking or selling the City's mulch.