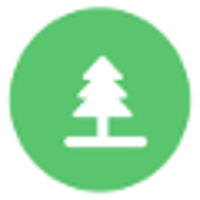 INC PARC (Parks and Recreation Committee) met March 20 at Brookdale University Park, 2020 S. Monroe St. Present were co-chairs Maggie Price and Cindy Johnstone, George Mayl, Ronnie Crawford, Helene Orr, Laura Cary, Greg Sorensen, Ean Tafoya, Diana Helper, Kathleen and Jay Rust, Katie and Steve Fisher.
INC President George Mayl thanked all for the success of the March 10 meeting on the Olympics. That program, and the program on the Park Hill Golf Course in the afternoon, were packed and informative.
All videos from the event are here.
More information regarding the Park Hil Golf Course is found here
George urged INC action to promote the candidacy of neighborhood-supportive Councilpersons and other candidates. PARC suggests sending its survey, sent to former candidates with good response, perhaps updated for this mailing. It is important to have a position statement of PARC and ZAP regarding the needed zoning change from OSA at all parks, to a zone requiring City Council oversight for public park changes. Katie advised that this matter was discussed at PRAB Parks and Recreation Advisory Board) and entered into its notes. The actual process will be dealt with by a City Council committee.
PRAB also discussed the need to resume the water report concerning park watering of trees and grass, and Happy Haines stated a new committee will study it. Jay hopes someone from PARC may be on such a committee. PARC heard also about 16th Street Mall plans which necessitate removal of the trees planted in concrete boxes there. New trees will be planted in soil with irrigation, to be tended by DPR. PRAB is working on its by laws.
A policy change planned by DPR could make the rules for festival park use apply to ALL parks, which would mean all parks in the system will have the same alcohol regulations, some of which now allow greater use only in festival parks. Please read the proposed revisions carefully and distribute to your respective RNOs and friends. The city's parks department is circulating a proposal for significant changes to alcohol policy in Parks.  Laura Morales and Fred Weiss will attend our April 17 meeting to discuss. Of note: The INC PARC meeting is considered to be one of the 4 public meetings for outreach to the community.
The outreach efforts are:
Presentation/discussion at PRAB on 04/11/18
Presentation/discussion at INC parks committee on 04/17/18
Public hearing at PRAB on 06/13/18
Presentation/discussion at LUTI council committee on 06/19/18
Final discussion at PRAB on 07/11/18
Bottom line why is this happening? Colorado's new alcohol laws take effect in 2019.
https://www.denverinc.org/wp-content/uploads/2018/03/alcohol-policy-summary-DRAFT-1.pdf
https://www.denverinc.org/wp-content/uploads/2018/03/alcohol-policy-summary-DRAFT-1.pdf
Please read this carefully and respond to a survey soon to be on line.
In the Mar 23 issue of the Denverite it is discussed and explained by Andy Kenney in a very clear manner. Please take a minuted to review.
Denver set for full-strength beer in parks — or no beer at all
If Denver doesn't change its laws, people will be allowed to drink full-strength beer in its parks starting on Jan. 1, 2019.
Meanwhile, the city also is looking at more lenient alcohol policies for hundreds of acres of public space.
Full-strength brewing:
Currently, Denver allows people to drink 3.2 beer from cans (not bottles) in open spaces of public parks. Starting on Jan. 1, 2019, if nothing changes, the city's laws will allow full-strength beer wherever 3.2 beer is allowed.
That's because Colorado's new alcohol laws take effect in 2019. READ COMPLETE ARTICLE HERE
PARC discussed the true value of parks—as open natural green space, an aesthetic amenity — to the city, the original intent (and continuing need) of public parks to offer respite from city noise and a confusion, an opportunity to be in a beautiful natural setting. Denver needs more such spaces. The topic of admission-based events in public parks, preventing much of the public from the use of the space, was revisited. There are many people who want and enjoy such special ticketed events and the need is for places that do not require public parkland to close areas. The official Festival Park to be constructed at the National Western Center should help this effort considerably. PARC reminds that the income from such events does not go to DPR, but to the City Treasury.
Helene reported on "Grandoozy" which will take over much of Overland Golf Course for a very large event in September. The city accepted the general plans for this event with the actual Plan to be presented 180 days beforehand. Now the date is mid-April. Residents nearby have learned that the 3-week set-up & three-week take-down, as well as an entry and ticket booth, will be on Jewell Ave. in the residential area– not "ONLY on Florida Av." as originally stated. At neighbors' insistence Platt Park representation has been added to discussions. Many safety and transportation matters are of concern. Helene will notify PARC when the event Plan is presented.
Red Rocks planters are still being discussed. Friends of Red Rocks prefers that they be returned to the original look, not fenced or otherwise changed from their intent as natural greenery against the rock. Tell your councilperson. Maggie said Fairfax Park continues to be discussed, hoping to keep a true park plan. The final meeting will be about the actual "Swap" plan with developers. Ronnie reported that the S. Platte river has been fully stocked with trout. He agrees it would be good to include other types of fish, as Katie mentioned. One should not eat these fish. Diana said Univ. Park neighborhood is beginning a sustainability project, to be decided at a major event April 28, and PARC folks chimed in with their ideas. Congress Park is a "Sustainable Neighborhood" – No other SE area RNOs have official plans underway.
Next PARC meeting April 18, 6-8 p.m. – Diana Helper, PARC member