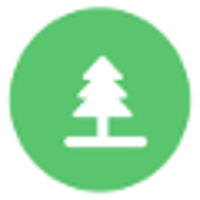 At the INC PARC March 21, 2017 meeting a resolution was brought forward to the committee regarding Denver's acquisition of Park Hill Golf Course in order to provide more park land.  The resolution passed in committee unanimously
INC RESOLUTION RE: DENVER'S ACQUISITION OF PARK HILL GOLF COURSE
Whereas, Park Hill Golf Course is approximately 155 acres in size and is generally located between Colorado Boulevard on the west, Smith Road on the north, Dahlia Street on the east, and 35th Avenue on the south, and has been operated as a golf course for over 100 years; and
Whereas, contrary to popular belief, Park Hill Golf Course is NOT owned by Denver, but instead is owned by Clayton Early Learning, which is a nonprofit foundation whose mission is to promote early childhood education; and
Whereas, Park Hill Golf Course is presently leased to a private golf course operator, and that lease expires in December 2018; and
Whereas, the operation of Park Hill Golf Course is reportedly no longer profitable such that its lease as a private golf course is unlikely to be renewed, and therefore on March 15th, 2017, Clayton Early Learning started a public dialogue regarding the future of Park Hill Golf Course, with one of the goals of that dialogue being the maintenance of revenues for Clayton Early Learning necessary to support its mission of promoting early childhood education, while at the same time providing for the future of the land currently occupied by Park Hill Golf Course; and
Whereas, there is apparently no mechanism currently in place that would prevent Park Hill Golf Course from being sold in whole or in part by Clayton Early Learning for commercial or residential development; and
Whereas, Denver is presently considering items to be included in a general obligation bond election intended to be held in November 2017; and
Whereas, Denver needs additional park land to support its rapidly growing population; and
Whereas, given its size (155 acres), Park Hill Golf Course is the last and best opportunity that exists for Denver to acquire a large and contiguous parcel of land within its boundaries for the future enjoyment and use of its citizens as public park land; and
Whereas, if necessary to accommodate the acquisition of Park Hill Golf Course, it may be necessary to increase the amount of money to be included in the general obligation bond, which might require an increase in Denver's taxes.
Now Therefore, Inter-Neighborhood Cooperation calls upon the public officials of the City and County of Denver (1) to commit to the preservation of Park Hill Golf Course and thereby prevent all or any part of it from being developed other than for park land, (2) to immediately commence contract negotiations with Clayton Early Learning with the intended goal of entering into a purchase and sale agreement for Park Hill Golf Course, and (3) to immediately reserve adequate capacity in the 2017 Denver general obligation bond proposal to pay the estimated purchase price for Park Hill Golf Course.
Please see additional information below regarding the 2000 agency agreement between the Clayton Foundation and the City
Clayton Agency Agreement
The relationship between Denver and Clayton Early Learning (previously known as The George W. Clayton Trust) is a long and complicated one going back many, many decades.
Most recently, in 2000 the two parties entered into an "Agency Agreement" that was intended to contain the entire agreement between them concerning Park Hill Golf Course (Para. 17).
In essence, what the Agreement does is establish Clayton as an "agent" of the City to hold title to the Golf Course "…for the benefit of the City and the general public."  (Para. 4)   Based upon such consideration as the release by Denver of a conservation easement over the Golf Course and waiver of certain real property taxes, the promise between the parties is that the Golf Course will remain just that – a golf course – and as "open space."  (Last Whereas Clause, and Para. 1(c), which explicitly says one of the purposes of the Agreement  is "...to ensure that the Golf Course is managed so that (i) the Golf Course Land is preserved as open space.")
The term of the Agreement is to the year 2099 (Para. 16), but does provide for early termination by Clayton.  However, as part of that termination, Clayton is obligated to grant to Denver a conservation easement over the Golf Course "..that will ensure that the Golf Course Land is used only for the Golf Course and related activities" (last sentence of Para. 8).
In summary, pursuant to the Agency Agreement, Denver has considerable interest in Park Hill Golf Course that would prohibit Clayton from selling it for other uses without Denver's approval.  And, according to its terms, any amendment or modification of the Agreement requires the approval of Denver City Council (Para. 24).
https://www.denverinc.org/wp-content/uploads/2017/04/clayton.agencyagreement.pdf
https://www.denverinc.org/wp-content/uploads/2017/04/conservation.easement1997-1.pdf
https://www.denverinc.org/wp-content/uploads/2017/04/release.easement.2000.pdf
Other Related Documents Found Here