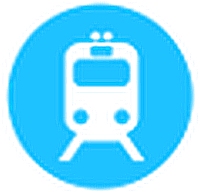 November 2017 Meeting Notes
by Eric Richardson
Denver Vision Zero: David DiGiacomo – Senior Engineer (Denver Public Works)
The Denver Vision Zero Action Plan was released by the City in early October 2017. It is a five-year plan to set us on a clear path to achieve zero traffic deaths and serious injuries by 2030. The Plan represents significant collaboration among city agencies, state partners, community partners and Denver residents.
The Plan contains a High Injury Network (HIN) which represents the corridors in Denver with the highest number of fatal and injury crashes. Collectively, the HIN accounts for 5 percent of streets in Denver, but 50 percent of traffic deaths. Focusing on this small area will go a long way in getting to zero.
David discussed three of the five main tenets of the plan: safe speeds, improved street design, and improved data and transparency. The "Create Safe Speeds" section calls for more medians, testing for slower speed limits, and more bike lanes. The "Build Safe Streets for Everyone" section calls for clearer rights of way, less undefined space, and fewer possible interactions between pedestrians, bicyclists, and vehicles. For example, the new, temporary medians and improved signal coordination at Colfax Avenue and Franklin Street is a redesign is based in Vision Zero principles. The new configuration slows vehicular speeds, shortens pedestrian crossings, and separates signal phases for vehicles and pedestrians.
Following the Plan's official release, the City has continued its outreach, begun seven specific intersection studies, and is ramping up for more work in 2018. The 2018 budget features $500,000 earmarked for education and outreach, $1 million for photo enforcement, Variable Message Signs, new crash analysis software, and two new staff positions. David will work with the Denver Police Department (DPD), as an additional $440,000 will be provided for a radar van photo red-light enforcement.
Getting There Guide: Kate Williams (Denver Regional Mobility and Access Council)
If I don't drive and don't have someone to take me to a doctor's appointment, how can I possibly go? The Getting There Guide is your answer!
The latest Getting There Guide from the Denver Regional Mobility and Access Council (DRMAC) is available in the four most popular languages in Denver: English, Spanish, Somali, and Arabic, with further expansions into Russian and Vietnamese.
The Guide is meant for people who need a little help in learning how to get around in Denver without driving, especially seniors or low-income residents. The Guide provides a comprehensive list of all the taxi, subsidized, transit, and other transportation options in the greater Denver Region and is especially helpful for those who don't use smartphones or computers.
To download a copy of the guide, or to request free copies to distribute to your neighbors, visit DRMAC's Getting There Guide web page.
A Little Help: Hilary Lenz 
Hilary Lenz, Program Director at A Little Help, discussed her non-profit group which connects seniors to neighborhood volunteers. A Little Help is "Connecting Neighbors to Help Seniors Thrive." Volunteers can be matched with seniors, providing resources such as giving seniors rides to the pharmacy, shoveling snow, performing chores and handy help, teaching technology, running general errands, and performing home health care.
One of the primary services that seniors receive is transportation. Through the matching service, volunteers offer companion rides "door through door, arm through arm" for doctor visits, grocery runs, social outings, and other errands. Volunteers are expected to provide one ride per week, and are given a several days' notice for non-emergency rides. Seniors are not expected to tip, and they must pay for parking. Vehicle-owning volunteers are needed!
A Little Help also organizes "Service Saturdays," at the beginning of spring and end of summer, where volunteers perform yard work and other helpful chores for seniors. A Little Help also organizes intergenerational social programming including "Tough Talks," summer picnics, mixers, and other local interest groups for citizens.
A Little Help is a member-based organization. Seniors pay a small fee on a "pay what you can" basis, and volunteers must apply before they can be matched. A Little Help can be reached at (720) 242-9032, at www.ALittleHelp.org, and at office@alittlehelp.org.  A Little Help has a nice three-minute overview YouTube video that's worth watching! Hilary's presentation slides are also available.
Sidewalk Revolving Fund – Councilman Paul Kashmann (Denver City Council)
Councilman Kashmann discussed the new Sidewalk Revolving fund (Fund) that was recently approved by the City Council Finance Committee. The Fund, which will help repair faltering sidewalks through a new fee, is intended to improve the condition of sidewalks throughout Denver.
The Sidewalk Revolving Fund was approved for an initial investment of $4.5 million for sidewalk repairs around the City. This includes $300,000 for administration and $100,000 for public education and is slated to be replenished annually by the City, with the remainder repaid by citizens through a billing process.
Councilman Kashmann explained how Denver will be divided into 11 regions, with inspectors walking each street to identify sidewalks in need of repair. The Fund may pay for some repairs, depending on income, although middle and upper-income homeowners will need to pay the full price of their sidewalk repairs. Repairs may be arranged for individually by homeowners, or more cost effectively the property owner can choose to let the city's contractor perform the work along with work throughout the neighborhood at the same time. If the City's contractor performs the work, the City will bill property owners for the charges. Once paid, the Fund will be replenished. If bills remained unpaid, the city will place a lien on the property.
The Fund is not meant to create expansion opportunities for new sidewalks, however, if the Fund retains an excess of money, expansion could occur. Councilman Kashmann believes money spent now will save the city maintenance expenses in the future.