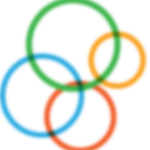 HOW TO PAY ONLINE
Please scroll down to select the payment option that corresponds to the membership level selected on the form you just completed.  Patron level payment options follow standard membership payment options . Patron level payment options apply to both RNO memberships and to Associate memberships.
You may be asked to establish a PayPal account. All of this information is secure. You may also be given the option to pay with a debit or credit card via Pay Pal without a establishing a PayPal  account. This too is secure and handled by PayPal. If you want to receive a receipt of payment with this method please make sure to fill out the Contact Information portion at the bottom of the page.
Below are the standard membership payment options, if you choose to support at a higher patron level, go here or to bottom of page.
Any Registered Neighborhood Organization within Denver County.
Standard Member RNO Dues: $40.00 per year

Associate Organization Membership
Any civic group, non-profit group, business entity or government agency. Associate members are non-voting status.
ASSOCIATE ORGANIZATION MEMBERSHIP $50 per year

Associate Individual Membership
Any individual who wishes to support INC. Associate members are non-voting status.
Dues: $25.00 per year

Any student – non-voting status
Student Dues:$10.00 per year

Patron Level Memberships
This Applies For both RNO & Associate Memberships who choose to support INC at a higher financial level.   
Patron: $75  Patron Bronze: $100, Patron Silver $250, Patron Gold $500
Patron Level: $75


Patron Bronze: $100

Patron Silver: $250

Patron Gold:  $500