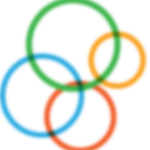 The following is an archive of all previous INC newsletters dating back to 1995
Instructions for saving the file to your computer:
When you click on the issue wanted, it opens/loads as a PDF file.
At the bottom of the screen, look for a tool bar (move the mouse if it doesn't appear instantly)
 Click on the Adobe symbol – an odd looking symbol on the right side of that bar
 Once that's clicked, the tools appear along the top and sides.
Click on the fourth symbol (a computer disk) at top of page which activates the save to your computer.
Note: If your computer is slow, it is best to not "open" the file but instead to "save" to your computer (download it vs. just viewing it).
Future
Future
Future
CONTENT
CONTENT
CONTENT
CONTENT
2013
Jan 2013
Feb 2013
Mar 2013
Apr 2013
May 2013
June 2013
July 2013
August 2013
September 2013
October 2013
November 2013
December 2013
2012
January 2012
Feburary 2012
March 2012
April 2012
May 2012
June 2012
July 2012
August 2012
September 2012
Oct/Nov 2012
December 2012
2011
January 2011
February 2011
March 2011
April 2011
May 2011
June 2011
July 2011
August 2011
September 2011
October 2011
November 2011
December 2011
2010
January 2010
Feburary 2010
March 2010
April 2010
May 2010
June 2010
July 2010
August 2010
September 2010
October 2010
November 2010
December 2010
[ezcol_1quarter]
2009
January 2009
Feburary 2009
March 2009
April 2009
May 2009
June 2009
July 2009
August 2009
September 2009
October 2009
November 2009
December 2009
[/ezcol_1quarter]
[ezcol_1quarter_end]
2008
January 2008
Feburary 2008
March 2008
April 2008
May 2008
June 2008
July 2008
August 2008
September 2008
October 2008
November 2008
December 2008
[/ezcol_1quarter_end]
[ezcol_1quarter]2007
January 2007
Feburary 2007
March 2007
April 2007
May 2007
June 2007
No July 2007
August 2007
September 2007
October 2007
November 2007
December 2007[/ezcol_1quarter]
[ezcol_1quarter]2006
January 2006
Feburary 2006
March 2006
April 2006
May 2006
No June
July 2006
August 2006
September 2006
October 2006
November 2006
December 2006[/ezcol_1quarter]
[ezcol_1quarter]2005
January 2005
February 2005
No March
No April
May 2005
June 2005
July 2005
No August
No September
No October
No November
No December
[/ezcol_1quarter]
[ezcol_1quarter_end]2004
No January
No February
No March
No April
No May
June 2004
No July
No August
No September
October 2004
No November
December 2004
[/ezcol_1quarter_end]
[ezcol_1quarter]2003
January 2003
No February
No March
April 2003
May 2003
June 2003
July 2003
August 2003
September 2003
October 2003
No November
No December
[/ezcol_1quarter]
[ezcol_1quarter]2002
January 2002
February 2002
March 2002
No April 2002
May 2002
No June 2002
No July 2002
August 2002
September 2002
October 2002
November 2002
December 2002
[/ezcol_1quarter]
[ezcol_1quarter]2001
No January 2001
No February 2001
No March 2001
No April 2001
No May 2001
No June 2001
July 2001
August 2001
September 2001
No October 2001
November 2001
December 2001
[/ezcol_1quarter]
[ezcol_1quarter_end]2000
No editions available[/ezcol_1quarter_end]
[ezcol_1quarter]1999
February 1999
July 1999
October 1999
[/ezcol_1quarter]
[ezcol_1quarter]1998
September 1998
[/ezcol_1quarter]
[ezcol_1quarter]1997
January 1997
February 1997
March 1997
April 1997
June 1997
August 1997
September 1997
October 1997
November 1997
December 1997
[/ezcol_1quarter]
[ezcol_1quarter_end]1996
January 1996
February 1996
March 1996
April 1996
May 1996
June 1996
July 1996
September 1996
October 1996
November 1996
December 1996
[/ezcol_1quarter_end]
[ezcol_1quarter]1995
February 1995
March 1995
April 1995
May 1995
June 1995
July 1995
October 1995
November 1995
December 1995
[/ezcol_1quarter]
[ezcol_1quarter][/ezcol_1quarter] [ezcol_1quarter][/ezcol_1quarter] [ezcol_1quarter_end][/ezcol_1quarter_end]