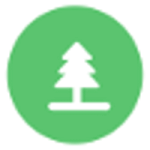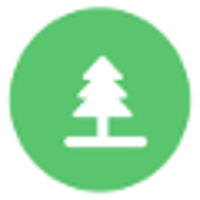 Mission Statement: Members of any Registered Neighborhood Organization may  participate in the Parks & Recreation Committee as citizens representing Denver's neighborhoods, to act as stewards of the public's interests, to solicit and share information, to study, to express collective needs/desires and when appropriate;  investigate and make recommendations regarding standards, use, amenities and services for Denver's parks and recreation programs and centers.
Meeting Schedule:
This committee normally meets on the third Tuesday of each month from 6:00pm to 7:00pm. Please contact either Chair for location.
Check the INC Calendar for a list of upcoming Parks & Recreation committee meetings.
Co-Chair: Cindy Johnstone, FANS
Co-Chair: Maggie Price, Congress Park Neighbors
parksandrec@denverinc.org
For more information or to volunteer, contact us:
Get on our email list
Go here to sign up for email notification of meetings and information
Denver Parks and Recreation Info Links
Contact Information for:
Director Natural Resources – Bob Finch
Manager Park Rangers – Bob Toll
Program Coordinator Denver Parks and Rec Volunteers – Tina Myers
Operations – Doug Wood  Organizational chart
Parks Operational Districts
2014 Parks and Rec Performance Audit
City Wide Land And Infrastructure Capital Assets March 2016 with designation appendix
2013 Rules and Regulations for Denver City Parks
Documents provided by Denver Parks and Recreation
Complete Lists of Denver Parks and Status- May 2013
Proposed Park Designation – 2013 (Jan)
Proposed Park Designation – 2013 (Aug 7)
Outdoor Fee Presentation 2-19-2013 Contains Maps and Quadrants of Parks to be used
Draft of Private Outdoor Fee Based Activities (Commercial Use, utilizing portions of the parks for private business purposes)
PARKS policy update and project schedule 2013
PARKS Policy update and Change May 2013
City Loop New Play Experience presented to PRAB
Pecan
Public Engagement Communication and Notification May 22 2013 text
Pecan Power Point May 22
Park Rules Regulations and Proposed Public Policy (Park Designation Policy,RAPP,PECAN)
Documents Provided By Denver Water 06-16-2015
Letter To Denver Water April 23 2015
Denver Water provided four documents regarding studies of recycled water effects in parks and golf courses.
Platt River
Catherine Sandy – Shadduck Dump Site Cleanup
Letters
Letter To City Council Re:Park Hill Golf Course Sep 1 2017
Letter To Council  RE: Admission Based Events  Mar 2017
Letter From PARC to Aaron Goldhamer re: City Park Law Suit Mar 2017
Letter Mayor Hancock Red Rocks Aug 6 16
Letter Mayor Hancock Urban Drainage Jan 16
Letter Scott Gilmore Lost Parcels Thank you 3-16-2016
Request To Be Part Of Park Planning July 2015
Letter to Jeanne Robb Re:Gasification Dec 2014
Letter Dannemiller/Gilmore Recycled Water April 2015
Letter To Denver Water April 2015
Chivefest Letter of Concern July 2014
POFA 8-27-2013
Urban Drainage Letter To Mayor Hancock Jan 2016
Meeting Minutes
Future
Future