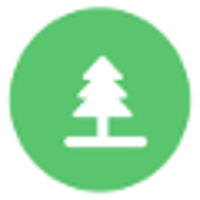 If you haven't heard, Denver Parks and Recreation (DPR) has a plan to expand the sale and service of alcohol in ALL Denver parks, "in an effort to simplify how rules and regulations are enforced at DPR facilities across the city." Read the summary of the proposed changes at https://www.denvergov.org/content/denvergov/en/denver-parks-and-recreation/parks/park-rules-public-policy.html
DPR has also posted a survey at  https://www.surveymonkey.com/r/DPRPolicy. Take the survey by April 23 2018.
An informational meeting will be held on Tuesday, April 17, 2018, at the Washington Street Community Center, 809 S. Washington Street, from 6 to 8 p.m. All are welcome. The meeting is sponsored by INC (Inter-Neighborhood Cooperation) Parks and Rec Committee.
DPR will be the presenters, and there will be time for questions.
There will be 3 other presentations as an outreach to the public by Denver Parks and Recs
Public hearing at Parks and Recs Advisory Board (PRAB) on 06/13/18
Presentation/discussion at Land Use Transportation & Infrastructure council committee on 06/19/18
Final discussion at PRAB on 07/11/18
Below is the link to the proposed changes to the alcohol policy.
If you do not see this policy, please download it here.
https://www.denverinc.org/wp-content/uploads/2018/04/DRAFT_REVISED_DPR-Alcohol-Policy.pdf
DRAFT_REVISED_DPR-Alcohol-Policy

Below are some articles that have been written on the topic
DENVERPOST 
The final decision will be made by the Executive Director of Parks and Recreation, Happy Haynes.