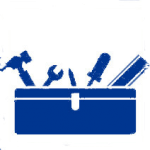 INC ADDS SURVEYMONKEY TO ITS TOOLBOX FOR RNO USE
A new benefit of INC membership!  Beginning in April 2014, INC Member Organizations (Registered Neighborhood Organizations/RNO's) will have free access to conduct neighborhood-related surveys through INC's SurveyMonkey® Gold level member account – a value of $225 a year!
SurveyMonkey is the world's leading provider of web-based survey solutions.  Although, it is free to the public to use for short surveys, more detailed surveys require membership with them.    They strive to make this tool powerful enough for professional researchers, yet easy enough for a survey novice.  The survey level we've entered permits unlimited responses and opportunities to conduct longer, more in-depth surveys than the "free basic" accounts.  It also stores your surveys so that you can re-issue the same survey in future years.
INC use policies:
-INC will initially limit the use to only its RNO members for neighborhood-related survey activities.
-User name and password will be issued upon request to the RNO representative through the contact below.
-We require the survey name to include the RNO name or acronym for easier filing, sorting.
-INC is not responsible for the content development but will require a question review before the survey is placed
-INC cannot provide staff support to develop or mount the survey. We suggest you use tutorials at the site.
-INC will provide assistance in retrieving (downloading) survey results if necessary
For more information please contact Jane Lorimer, communications@denverinc.org or phone 303.388.9224