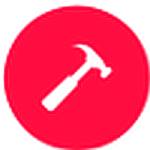 Chair Margie Valdez convened the meeting of the INC Zoning and Planning Committee and led discussion of about several important ongoing topics:
The Director of the Department of Excise and Licenses, Ashley Kilroy, Legislative Analyst Nathan Batchelder and Assistant City Attorney Reggie Newbine summarized a proposed major revision to the Department's Hearing Policies and Procedures for liquor, cabaret and marijuana hearings. There will be a public hearing on the proposal in early May before the Department. They indicated that some proposed changes result from the fact that a number of recent evening hearings (some going past midnight) have caused inconvenience to all parties concerned. The goal of the proposed changes is to make the procedures fair and streamlined and to clarify and standardize the policies and procedures for all types of hearings. The Policies and Procedures were last revised in 2013 and reside in 2 different documents. The Department established a working group last August, including 2 representatives of Registered Neighborhood Organizations. If the proposals are adopted:
at least 25 signatures will be necessary to request an evening hearing (as opposed to the current 10).