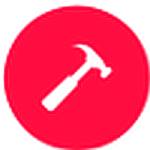 By: Amy DiPierro BusinessDen Feb 8, 2017
Khalatbari and two of his pizzerias are among five plaintiffs in a lawsuit against the state's revenue department. The group says Initiative 300 trumps the state's rule. The lawsuit claims Denver's law went into effect first, and additionally, says the Department of Revenue's Liquor & Tobacco Enforcement Division doesn't have the power to regulate marijuana.
The gist of the blowback: scrap Colorado's regulation.