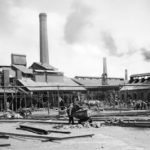 From Denver Post
By Aldo Svaldi | asvaldi@denverpost.com | The Denver Post
PUBLISHED: February 16, 2017 at 5:02 am | UPDATED: February 16, 2017 at 12:29 pm
Excerpt:
In the 80216 ZIP code, an index of home values is up 30.1 percent the past year and 250 percent the past five years, handily beating U.S. and Denver averages.
That strong property appreciation is a testament to both how depressed prices were and how desperate buyers are for affordable properties.
Some residents fear the severity of the area's environmental problems are being ignored and remediation plans remain inadequate. Three major redevelopment projects, including reconstruction of Interstate 70, are combining with booming home and land values to push long-time residents out, said Cdebaca.
"I feel like the new people are clueless" of past polluters, she said. "Sellers aren't required to report it, and the institutional knowledge is being displaced."