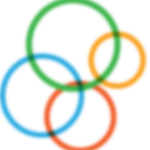 MISSION STATEMENT
Inter-Neighborhood Cooperation's mission is to advocate for Denver citizens by bringing together, informing and empowering Denver neighborhood organizations to actively engage in addressing city issues.
Denver INC (Inter Neighborhood Cooperation) is a voluntary, non-profit coalition of representatives from Denver's registered neighborhood organizations (RNO's), city agencies and others that gather to promote responsible city change and growth.
INC believes that individual neighborhoods are stronger when they work together and learn from one another.  Our structured coalition enables Denver's neighborhoods to speak in a unified voice to City officials about such things as zoning, transportation, education, parks and recreation, and public safety.
INC was established in 1975 and operates as a not-for-profit 501(c)(3) organization and is managed by volunteers.