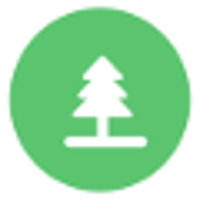 May 16 2017
ATTENDANCE: Hank Bootz, Maggie Price, Vicki Eppler, Stephen Eppler, Cindy Johnstone, Nancy Francis, Steve Fisher, Brad Cameron, Marlene Johnson, Ronnie Crawford
Meeting called to order by Cindy Johnstone at 6:00
PARK DESIGNATION PROCESS
Brad Cameron reported on the latest round of Park designations (9/10) that went before LUDI on  May 2. In his opinion the biggest one was Northfield Park due to its status as a storm drainage. It is located at I-270 and I70.  Also on the list was Overland Park Pond and Aqua Golf . A small addition of Martinez Park located on Lakewood Gulf has been added, this had been owned by Denver real estate which is a branch of Public Works. Brad reported that Scott told him that designation will now take place 2 times a year.
PARK HILL GOLF COURSE
2 months ago this committee passed a resolution to encourage the City to acquire Park Hill Golf Course. Maggie and Brad have visited with Councilman Chris Herndon as well as Charlotte Brantley, CEO Clayton Foundation about the issue. Brad is now on their stakeholder committee. There are about 25 people representing various groups including conservancy and neighborhood groups (Clayton, Globeville-Swancea, Park Hill and North East Park Hill). Clayton Foundation has reported to the community that the lessee for the Golf Course will probably not renew after 2018. Since our resolution an agency agreement between the City and Clayton has been obtained. The agreement, which is very complicated, provides that the golf course should be retained as a golf course but that the agreement can be amended by the City or by Clayton.
A copy of agreement can be found at. http://www.denverinc.org/inc-parc-recommended-resolution-re-acquisition-of-park-hill-golf-course/
The link includes the resolution, a synopsis of the agency agreement, the agency agreement and a link other documents related to the relationship between the City and Clayton.
At the GO Bond meetings former CW Jeanne Robb was able to get some discussion about obtaining this at the committee level.
LORETTA HEIGHTS 
This resolution passed with the INC delegation. If acted upon this purchase could provide additional park land for an area under served and also help to provide relief for other regional parks.
POPUP PARK 
A pop-up park starts in June on 21st Street between Larimer  and Lawrence streets. This appears to be further evidence that Denver requires more parks and open space for their residents. This will be in cooperation with Down Town Denver
https://www.denvergov.org/content/denvergov/en/community-planning-and-development/news/2017/the_squa…
http://kdvr.com/2017/05/11/pop-up-park-coming-to-ballpark-neighborhood-residents-cheer-and-jeer/
CELL TOWERS IN CHEESMAN PARK
So far we have not received further info about this however this issue did rise in Congress Park a few years ago.  At this time it is unclear whether the towers will be mounted on the buildings or on individual poles.
OVERLAND PARK GOLF CLUB MUSIC FESTIVAL
The City has elected to move forward with this event based on a survey conducted by Parks and Recs.
survey results are here http://www.denverinc.org/wp-content/uploads/2017/04/data-summary_potential-music-festival.pdf.
AEG is no longer part of the event and Superfly will promote and host.
Ronnie reported that David Ehrlich who represented AEG at neighborhood meetings and at our March 21 meeting now works for Superfly and will continue in his former position.
Meetings have started with Superfly and the Neighborhood Association and will continue up and until the concert convenes.  June 19 is when it will probably go to City Council for approval.
Cindy cautioned that all meetings should be public for transparency.
Steve questioned whether a 5 year contract was in the best interest of the public.  Ronnie explained that he has been told it will take 2-3 years for the Music producer to regain a profit and if after 3 years they (the producers) have said that if the neighborhood is unhappy  with the concerts, the contract can be broken.  The City is now in the process of constructing an agreement.
Meeting adjourned at  7:36
NEWS UPDATES SINCE OUR MAY MEETING
TOM MORRIS PROPOSED AMENDMENT TO DENVER ZONING ORDINANCE
WESTWORD http://www.westword.com/news/denvers-parks-should-be-zoned-says-tom-morris-9082162
AUDIT OF DENVER GOLF COURSE FINANCIAL FROM TIM O'BRIEN
A recent audit of Denver's Golf Enterprise Fund showed that the golf program lacks a strategic plan that incorporates customer feedback, financial analysis, and contingency planning.  "Generally, the Golf Enterprise Fund has sound practices for recording and reporting financial transactions," explained Auditor Timothy M. O'Brien, CPA.  "However, we identified areas for improvement."
http://www.denvergov.org/content/denvergov/en/denver-auditor/newsroom/2017/denver-golf-could-improve-strategic-planning-and-financial-proce.html
CELL PHONE TOWERS IN CHEESMAN PARK
Please see the following link from Friends and Neighbors of Cheesman Park for current info http://www.fanscheesmanpark.com/news-about-cheesman-park.html
Maggie Price Co-Chair PARC
292 total views, 0 views today